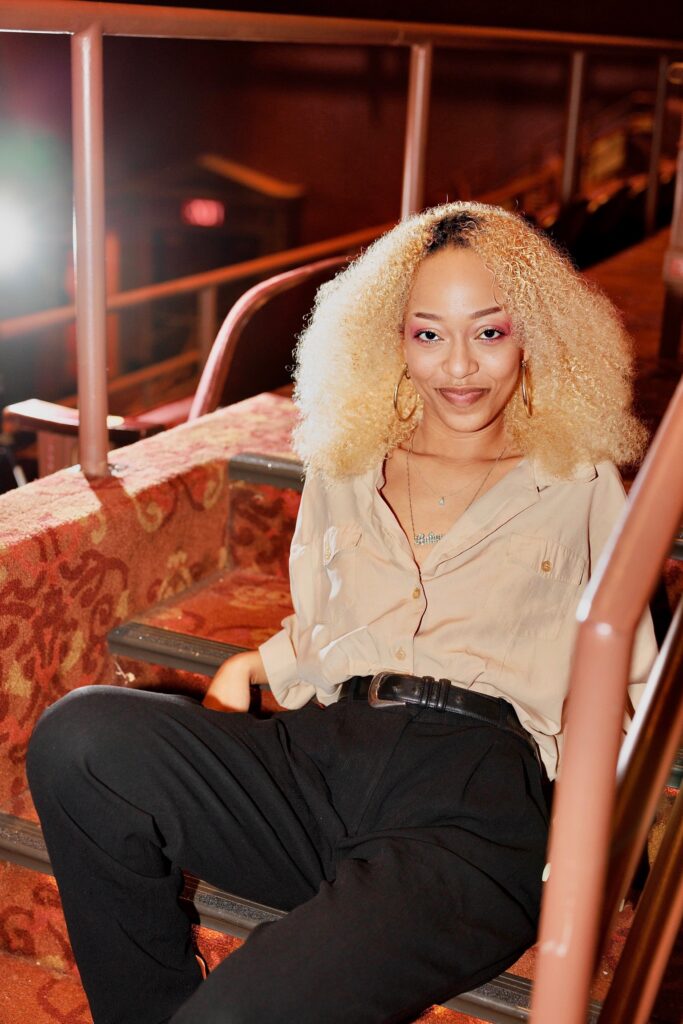 Autumn Angelettie (she/her) is a theatrical director, producer, playwright, and performer from Greater Philadelphia, based in New York City. As an abolitionist, feminist theatre maker and organizer, Autumn seeks to create and produce radically transformative art in an evolving industry. Her experience and expertise lie in curating and leading creative teams composed of members of the global majority, and developing new, social justice oriented works.
CURRENTLY Autumn is an honored member of the 2022-23 Roundabout Directors Group and the Moxie Arts NYC 2023 Incubator. She serves as the Artistic Director of Lime Arts Productions, a grassroots theatre company committed to creating innovative, intimate, and accessible theatre for all. Autumn works as the Assistant Producer at Mabou Mines, and is running the 2023 Resident Artist Program (showings this June 2023).
MORE ABOUT AUTUMN Autumn has been involved in the development of world premieres by NSangou Njikam (21 Strings: A Rhyme), Lady Dane Figueroa Edidi (Klytmnestra: An Epic Slam Poem, Helen Hayes Best Outstanding Original Play 2020), T.J. Lewis (blk thoughts (:you can redo?:)) and nearly a dozen other new Black theatrical productions, including her own, in the capacities of producer, director, playwright, and actor. She has been honored with experiences on and offstage at the Apollo Theater, Signature Theatre NYC, Mabou Mines, Lincoln Center, Park Avenue Armory, Joe's Pub, Theater Alliance, Young Playwrights' Theater, Lime Arts Productions' Twenty by Twenty Fringe, the Broadway Green Alliance, The Howard Players' 8×10 Play Festival, Philly Young Playwrights' Monologue Festival, Howard University, and with the Broadway Advocacy Coalition. Autumn earned her BFA in Theatre Arts in the inaugural class of the illustrious Howard University Chadwick A. Boseman College of Fine Arts.
Are You My Last Stop? MADE IT TO THE SEMI FINALS!
Are You My Last Stop? by TJL was featured in the Queens Short Play Festival this February and March, 2023. By popular audience vote, the fan favorite advanced to the semifinals of the festival on March 23, 2023.
Are You My Last Stop? featured performances by Alex-Terrell, Alfred Cabrera, and Amanda Morris Hunt.